04
Jan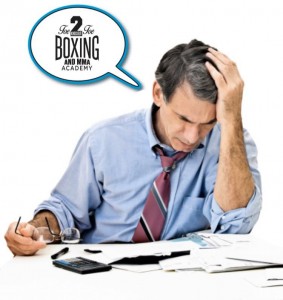 • Is your job stressing you out ?
• Do you want to let off steam ?
• Want to lose the extra lbs ?
• Do you want to set yourself more goals ?
• Feeling tired, irritable & angry ?
If you're a boss (CEO) of a company, businessman/woman and feel like you have the world on your shoulders then what you need is personal 121 tuition to release that built up negative energy so call us today and we'll take away that stress and to get you back on track…! Every boss needs time out to rejuvenate, reload and feel rebooted. Here at Toe2Toe we have expertise in manifesting your abundant future by clearing all the negative energies to focus on rebuilding affirmations with positive results that are guaranteed to help you tackle the everyday hurdles of leadership. 
Call Leighton to book in for daytime availabilities on 07833247753 or the office at 08448708269
Toe2Toe Boxing & MMA Academy Ltd. Burnsall Road, Canley, Coventry. CV56BU.