News
CANELO ALVAREZ V GENNADY GOLOVKIN 'OR' LEIGHTON BRADY V CHRIS MASTERSON..?
Perfectly timed snap for both fighters on each bill with Canelo with his outstanding sharpness catching Golovkin with his powerful left hook and bottom pic Leighton catching Chris with exactly the same shot in Coventry at Toe2Toe interclub October 6th 2018.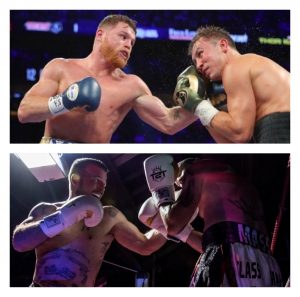 EVENTS AND NEWS FROM TOE2TOE BOXING & MMA ACADEMY. COVENTRY
October 6th 2018 @ Toe2Toe interclub…Photo's coming soon
WATCH LEIGHTON BRADY V CHRIS MASTERSON IN A LIGHT EXHIBITION TO RAISE FUNDS FOR MENTAL HEALTH & AWARENESS (SUICIDE PREVENTION) —–>>>>
September 8th 2018 @ Toe2Toe we had our interclub event, 10 evenly matched bouts with everyone wearing 16oz gloves for that extra little bit of safety. Kicking off the show we had Leighton Brady's 8 year old daughter Miss Orla-Rita Brady against Jaxon Sharkey. This was both their debut skills bout which they both thoroughly enjoyed.
The evening was a massive success and we raised £155 to mental health and awareness (suicide prevention)