Chris Masterson
Former England squad amateur star available for 121 boxing or fitness coaching and group bookings, Chris has a keen eye for picking up on fighters assets and bringing out the very best in them for fight nights or just generally getting fit.
Toe2Toe branded merchandise for sale…
.
DISCOUNT ON BULK ORDERS
.
Info & order line: 0844 870 8269
.
.
.
.
#boxing #mma #boxinggloves #boxingmma #boxersofinstagram#boxingday #boxingislife #learnboxing #mmaboxing #boxinglifestyle#boxingtips #indianboxing #boxingmotivation #boxingindonesia#boxingaddict #ropeexercise #jumprope #eworkout #sweetscience#sweetboxing #mmaathlete #boxingathlete #mmahistory #boxingfuture#kickboxing #boxer #boxinghistory #simpleboxing #jackhohnson#headgear #Coventry, United Kingdom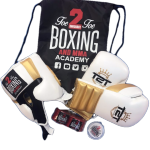 BOOKINGS: 07434871875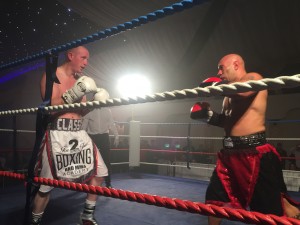 LOOKING TO GET FIT…
or just to try something new…121 BOXING sessions are a perfect way to get fit and loose weight and more importantly gain CONFIDENCE
Sessions include all basic boxing training such as skipping, bag work, pad work and sparring. The session will be personalised for yourself at whatever level you're at and whatever fits your needs which could be learning to box or just to loose weight and get fit.
Anyone with up and coming white collar fights come and get that extra edge and train with me.
Sessions at Toe2Toe gym, Burnsall Road, Canley.
For more info please feel free to call Chris on: 07434871875
CANELO ALVAREZ V GENNADY GOLOVKIN 'OR' LEIGHTON BRADY V CHRIS MASTERSON..?
Perfectly timed snap for both fighters on each bill with Canelo with his outstanding sharpness catching Golovkin with his powerful left hook and bottom pic Leighton catching Chris with exactly the same shot in Coventry at Toe2Toe interclub October 6th 2018.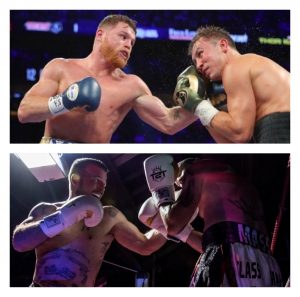 EVENTS AND NEWS FROM TOE2TOE BOXING & MMA ACADEMY. COVENTRY
October 6th 2018 @ Toe2Toe interclub…Photo's coming soon
WATCH LEIGHTON BRADY V CHRIS MASTERSON IN A LIGHT EXHIBITION TO RAISE FUNDS FOR MENTAL HEALTH & AWARENESS (SUICIDE PREVENTION) —–>>>>
September 8th 2018 @ Toe2Toe we had our interclub event, 10 evenly matched bouts with everyone wearing 16oz gloves for that extra little bit of safety. Kicking off the show we had Leighton Brady's 8 year old daughter Miss Orla-Rita Brady against Jaxon Sharkey. This was both their debut skills bout which they both thoroughly enjoyed.
The evening was a massive success and we raised £155 to mental health and awareness (suicide prevention)