Hatton Aerobic Boxing Conditioning (ABC)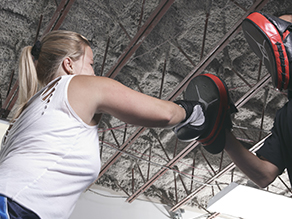 Hatton ABC is a form of Boxing conditioning and circuit training, but with no contact. The sessions are focussed on lots of pad work and provide an excellent all round body workout. Each session is designed to allow you to learn at your own pace and there is no pressure to compare yourself to other participants as all exercises are timed rather than participants given set amounts of repetitions to achieve.
Hatton ABC is ideal for people with very little or no boxing experience. You will be introduced to the correct techniques in basic punches, stance, footwork and basic defensive skills. However the main focus is on the cardiovascular element of the class. Hatton ABC is ideal for people wanting to tone up, lose weight and improve their fitness levels.
There are 3 classes per week and cost £5 per person.
Fight Club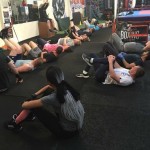 Fight Club is the only full contact boxing class here at Toe2Toe and we will guide you on your way in boxing at a pace to suit you. Fight Club is in simple terms and boxing technique and sparring class and is suitable for all levels regardless of experience. Any participants are advised to bring along wraps, skipping rope and a gum shield. All of these items are purchasable at Toe2Toe. 
Fight Club takes place every Tuesday and Thursday @ 6:30pm