Chris Masterson
Former England squad amateur star available for 121 boxing or fitness coaching and group bookings, Chris has a keen eye for picking up on fighters assets and bringing out the very best in them for fight nights or just generally getting fit.
BOOKINGS: 07434871875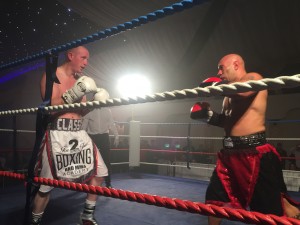 LOOKING TO GET FIT…
or just to try something new…121 BOXING sessions are a perfect way to get fit and loose weight and more importantly gain CONFIDENCE
Sessions include all basic boxing training such as skipping, bag work, pad work and sparring. The session will be personalised for yourself at whatever level you're at and whatever fits your needs which could be learning to box or just to loose weight and get fit.
Anyone with up and coming white collar fights come and get that extra edge and train with me.
Sessions at Toe2Toe gym, Burnsall Road, Canley.
For more info please feel free to call me on: 07434871875